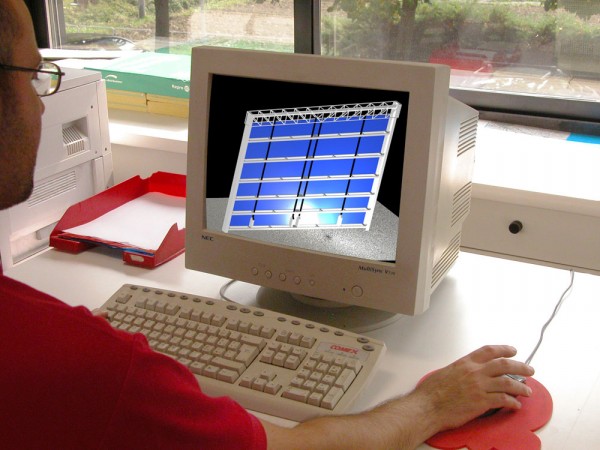 The design of each Careglio closure is customized to the client's specific request and always takes into account the architectural requirements of the buildings where they will be installed. The design technologies used by the company, in fact, allow for excellent adaptability to the features of each building while meeting the practical needs of the company.
Careglio design is performed with advanced computer systems, to ensure quality and the use of suitable engineering methods.
The Research and Design team develops and builds closure prototypes with 3D technologies, simulating and testing sliding systems, necessary stages of use, design and functionality.
Research and Design is also involved in testing the operation of the closures: tests are carried out to improve functionality, ease of installation and to assess possible maintenance requirements. Careglio leaves nothing to chance and always guarantees a quality product.